Are you looking for travel options for kindergarten or school children?
Contact us for renting a bus!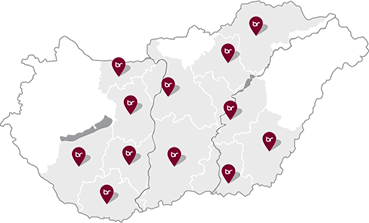 Choose the nearest county to you!
Joyful kindergarten trips
When travelling with the youngest children flexibility and care are very important. This is why
we relieve you of the burden of organizing a trip, so you can focus on the shared
experiences.
Class trip or educational contest?
We offer reliable and individually tailored travel alternatives for primary schools, secondary
schools and for institutions of higher education, whether for domestic or foreign excursions
lasting several days.
For sports events choose BuszRent!
Before sports events the team must be relaxed, hence we pay maximum attention to
comfortable travelling.
Get together in the mood for the game and leave safe travelling to us!
Bus rental for tourist groups, associations
We are partners for pensioner's clubs, associations, and travel agencies in arranging
excursions. Discover the most beautiful places and achieve your goals together!
Why should you choose our occasional services?
We are dedicated to quality passenger transport and that's exactly why we want to offer
more to our passengers than safe and comfortable travelling.

With quick quote requests and administration and with flexible and customized travel
solutions for the group we aim to start the travel experience before departure.

Request a quote today!
Flexible fleet adjusting to the goups numbers
Outstanding experience and know-how
Guarantee besides liability penalty
More than 133 vehicles in our fleet
We ride 7 million kilometers annually, you can imagine it like our buses drove around the Earth every second day.
We transport 400.000 people annually which is twice the population of Debrecen
More than 133 vehicle we are the biggest fleet in the region