Are you planning a company team-building retreat?
If the team is travelling with us, nobody must skip the wine tasting!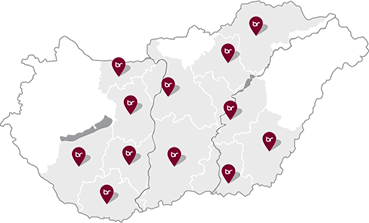 Choose the nearest county to you!
Let the celebration be the leading part of shared moments...
leave safe travel to BuszRent.
To what occasions should you choose our occasional services?
Enjoy the comfort of renting a bus when organizing professional training or conferences. Are you planning a company team-building retreat? If you are travelling with us, nobody has to skip the wine tasting


Are you planning a wedding? Choose the safe solution, so the wedding guests can travel comfortably and arrive on time on the big day


If you are a tour operator, we will be your reliable partner in arranging the organized domestic and foreign excursions


Are you going to a festival or concert? Enjoy the frenetic atmosphere already at departure and gather shared experiences even during travel
Why should you choose BuszRent?
We are dedicated to quality passenger transport, and that's exactly why we want to offer
more to our passengers than safe and comfortable travelling.

With quick quote requests and administration, with flexible and customized travel solutions
for the group, we aim to start the travel experience before departure.

We are glad to help you with organizing the travelling at any event, even speaking of the
organized travel of hundreds of people.

Don't hesitate to contact us and request a quote!
Flexible fleet adjusting to the goups numbers
Outstanding experience and know-how
Guarantee besides liability penalty
More than 133 vehicles in our fleet
We ride 7 million kilometers annually, you can imagine it like our buses drove around the Earth every second day.
We transport 400.000 people annually which is twice the population of Debrecen
More than 133 vehicle we are the biggest fleet in the region