If you need a charter
you should choose a partner who is cost effective and gives you the best offer!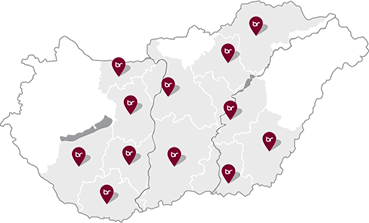 Choose the nearest county to you!
Work trip with the colleagues? Wine tasting with your friends? We help you organize your event!
Choose a partner who is time and cost-effective with optimal conditions! Thanks for our modern buses we are able to provide individual trips as well. Our transportation makes the journey easy, comfortable and provides a flexible solution for your trips.
Why we?
Our buses are equipped with seat belt due to the safest transportation
We provide 0-24 service duty
We send off buses equipped with clime
In case of traveling abroad we provide ski box and trailer
DVD player and wifi is also available on our buses
Upon request we can also help with the organization tasks the make the event better
What kind of events are we suitable for?
Trainings and exhibitions
Transportation of delegation
Events of travel agencies
Wine tastings and cellar tours
Transportation of the wedding guests at night
Participants of conferences
Groups for airport transportation
Flexible fleet adjusting to the goups numbers
Outstanding experience and know-how
Guarantee besides liability penalty
More than 133 vehicles in our fleet
We ride 7 million kilometers annually, you can imagine it like our buses drove around the Earth every second day.
We transport 400.000 people annually which is twice the population of Debrecen
More than 133 vehicle we are the biggest fleet in the region